The question of whether to go with a custom-designed website or a template-based website is similar to the question of whether you want a tailored garment or one off the rack. A site tailored to meet your specific online business goals is always going to be more satisfying than one built from a template. But tailoring costs money and usually takes a little more time. If you don't have one or the other, a template might work best for you.
I'll Take Something Off the Rack
Let's get one thing straight about a template from GFX: they are not your ordinary web pages. A template used by us is trustworthy and a good investment for the following reasons:
We only use up-to-date pages that are compliant with the latest web standards. (Many online website providers are using old templates that create more trouble than they're worth.)
Templates we use are not proprietary, so you get to keep them no matter who hosts your website. (Some providers will not let you migrate with your website design to a different host, which forces you to go through the website design process all over again whenever you decide to make a change.)
The templates we supply can be upgraded. If you want to add more functions to your website in the future, the templates are designed to do that.
We only use templates that feature logical navigation through your site, sufficient download speeds and correctly designed calls to action (those are buttons that encourage the viewer to do something, like fill out a contact form).
While using a non-custom template means that someone else probably has a website that looks a lot like yours, you've saved some money for other investments in online marketing.
I Like Things Tailored to Fit Me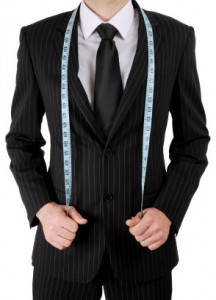 A custom website creates your unique online presence. The design is specifically fit to your business goals and directly reflects your marketing plan. If you want to guarantee that you will stand out in comparison to your competitors, the customized design is the way to go.
There are other important reasons for using custom design. One is that we can incorporate the latest knowledge on Search Engine Optimization into your pages. The major search engines, like Google, are constantly changing the algorithms they use to find online information. To give your business the best chance to compete, you want to spring for some Internet tailoring.
Another benefit involves optimizing all of the pictures, graphics and pages for the fastest possible download speeds. For online marketing, it's not seconds that count, it's milliseconds. So customized pages will generally download as fast as possible compared to a similar page created with a template. That's a big advantage.
The Choice is Yours
Whether you spring for the custom website or are satisfied with a template, we guarantee you will like the form and function of the final product.