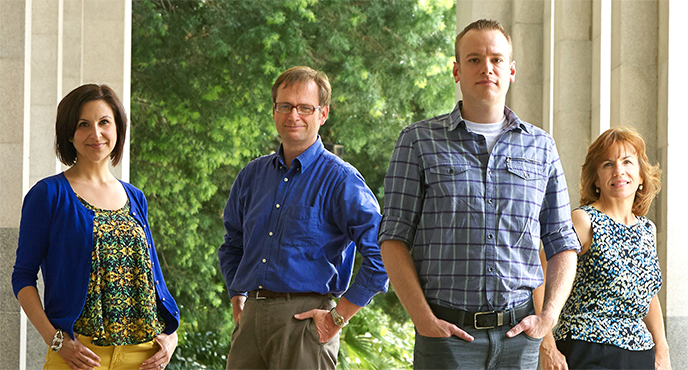 Getting to Know You
We learn a lot about our clients when we build their websites. Helping you market your services requires knowing about why you chose your business, what you like about it and why you believe your offerings are the best available. So it's only fair that we tell you some of the same things about ourselves.
In the Beginning
Before GFX, our founder Russ Miller was predominantly a network man — an IT guy. While his perfectionism worked well with the technological demands of the field, what he really enjoyed was creating websites. So while Russ understood the hardware and mechanisms that allow the Internet to work, what he appreciated was the content that made it so popular.
And in 1999
This led Russ away from the IT side to the design side (although our server farm is proof that Russ still likes to get his hands on the equipment and the wiring), because making websites is Russ' passion. As he realized that this was what he wanted to do for the foreseeable future, he worked towards the creation of GFX — a design, development and hosting company that combines the talents of experts in their fields. GFX is more than just a single individual's passion for the Internet and its possibilities — it's a dedicated group of specialists creating online opportunities for you.